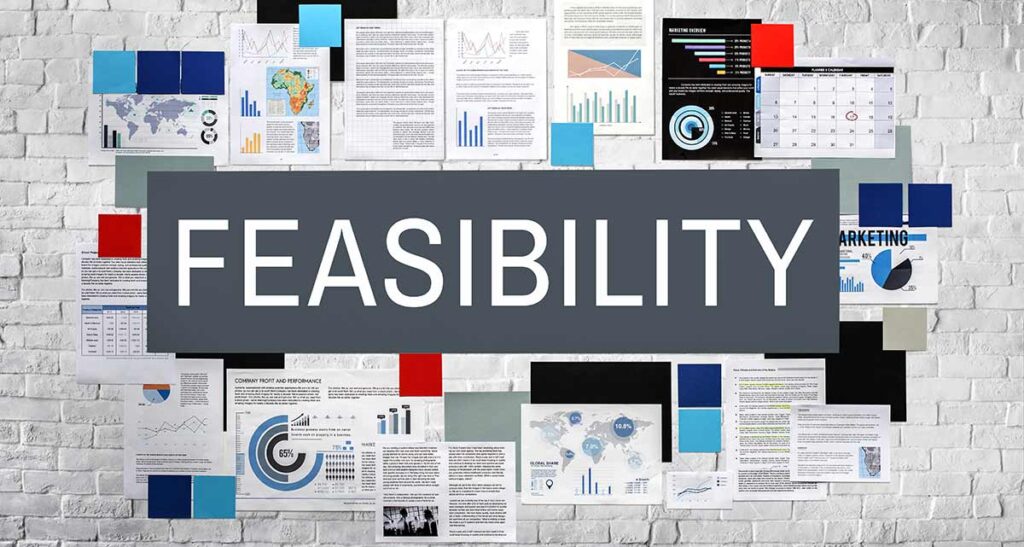 Feasibility Studies
An up-front investment that can insure against financial loss from the launch of an inferior or poorly-planned project
Perhaps the most important element of all the preliminary work required in a new development is the feasibility analysis. A new business venture wouldn't be started without a business plan, so consideration of any new property development should not occur without first weighing the pros and cons, crunching the numbers to ensure a tidy profit can be gained at the end and mapping out a complete plan of attack. The feasibility study is a comprehensive market research report to reduce risk, maximize revenue, determine the likelihood of the project's success and secure financing and investors.
A Site Feasibility Study is designed to help our clients get a complete view of the market and understand the potential sources, competition and barriers for a new development coming to that market.
Get a 360 degree of the market where your project is located, including the potential opportunities and challenges that your development may face.
The main purpose of the feasibility study is to conduct an in-depth analysis of a proposed housing development or a property asset, to determine if the investment is viable, yields anticipated returns and meets objectives. The Site Feasibility Study includes:
Location Analysis —
Market analysis —
Financial projections
Project recommendations
Pricing strategy
Economic indicators and macro market factors
Competitive landscape
Supply analysis
Types of Feasibility Studies
new apartment construction
More on Feasibility Studies
[vc_row][vc_column width="3/4″][vc_custom_heading source="post_title" font_container="tag:h1|font_size:38px|text_align:left|color:%23093862|line_height:1.4″ use_theme_fonts="yes"][vc_single_image image="7566″ img_size="full"][vc_custom_heading text="Market analysis for any stage of a real estate project" font_container="tag:h2|text_align:left|line_height:1.4″ use_theme_fonts="yes"][vc_column_text]Many real estate investors fail to recognize the importance of the market analysis. Whether they lack the skills  to complete the market analysis or just don't understand the benefits, market analysis is an undervalued asset in real

[vc_row gap="10″ equal_height="yes"][vc_column width="3/4″][vc_column_text]A Site Apartment Feasibility Study for new apartment construction provides developers and lenders with a detailed property analysis. Additionally, it includes a strategic plan for maximizing the property's performance. Feasibility analysis is a crucial step to ensuring a profitable new development. It is the analysis you conduct before undertaking development to find out

[vc_row][vc_column][vc_column_text] I am text block. Click edit button to change this text. Lorem ipsum dolor sit amet, consectetur adipiscing elit. Ut elit tellus, luctus nec ullamcorper mattis, pulvinar dapibus leo. [/vc_column_text][/vc_column][/vc_row]